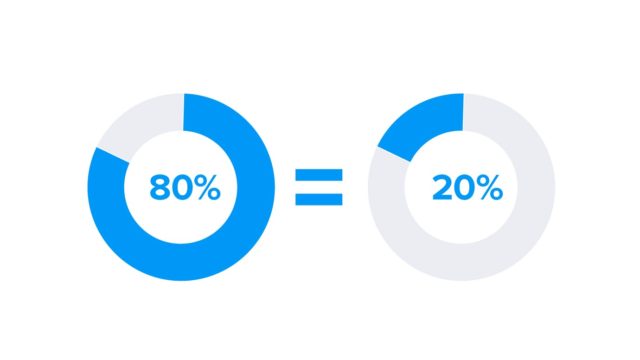 According to a well known report from Oxford Economics "the ROI on conference and live trade show participation is estimated at between $4-$5.99 per dollar invested; 40% of prospects become new customers after a face-to-face meeting vs just 16% without and 27% of current business would be lost if it wasn't for in-person meetings".
But it is not only about new leads and sales, live events are/were about thought leadership and innovation. "62% of leadership (Vice President and C-Suite) agree that in-person events are the most critical marketing channel to achieve key business objectives and demonstrate thought leadership." (Bizzabo).
All this is in the past as currently all live events are forbidden by law!
And still – I believe the in-person events had much to improve and here is why and how we can use virtual!
The 20% / 80% ratio!
The above mentioned statistics are possible even though an average business person connects with only 20% new contacts at in-person events. The rest of the time attendees spend in the comfort of few other people they already know and feel comfortable with.
This was the reason for Webit Foundation – being responsible for one of the world's largest tech and innovation in-person events to start searching for a tech solution  to make the Webit Festivals more effective for our sponsors, exhibitors and attendees. This attributes to lack of response, ineffective in-app networking and the fact that not much has changed in the events industry for the past many year!
I thought it is highly inefficient and a waste of opportunities and resources to travel to attend event, to stay away from the family and the office, to cast a significant CO2 footprint and the result to be (on average) only 20% new contacts while Webit is hosting 15,000 attendees from 120 countries (73% of them C-level/top management).
Thanks to TheVirtual.Show we have been working on virtualization of Webit and adding an AI and networking and virtual layer for an year already and thus we were the first in the world to launch our Webit Virtual Program last month.
Webit Virtual has already outgrown Webit Festival by 10 fold and counting heading to turn into the world's biggest Thought Leadership Network and a place where the business happens in the virtual space.
We are committed to make Webit Virtual the place where you and your company Webit can demonstrate thought leadership and can connect with clients and potential leads.
The analytics of Webit Virtual' audience shows that every live program boosts over 8,000 virtual live attendees  (over 64% C-level/top management audience) and hundreds of thousands of views. Further reaching out to over 800,000 (and growing) of our global Webit community members.
We have a lot of news to share with you in regards to our AI powered matchmaking algorithms, the virtual exhibition and attendees and how you may connect with them to regain Webit access to potential partners and clients.
Just contact partner@webit.org and join the Webit Virtual today.
I look forward to welcome you back among the Webit Virtual partners. For attending our daily programs – just sign up it is free!
Warm regards,
Dr. Plamen Russev
Executive Chairman, Webit Foundation
Goodwill Ambassador for Digital Affairs, Republic of Bulgaria
Serial Entrepreneur / Investor
www.russev.com | www.webit.org

Webit: web site | Linkedin | Facebook | Twitter
Personal: about me | LinkedIn | Twitter

left until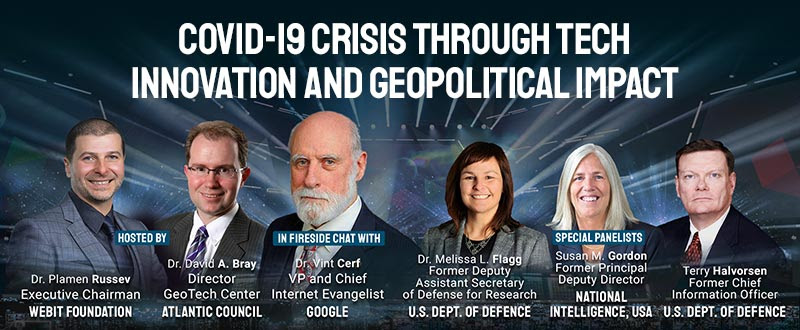 left until