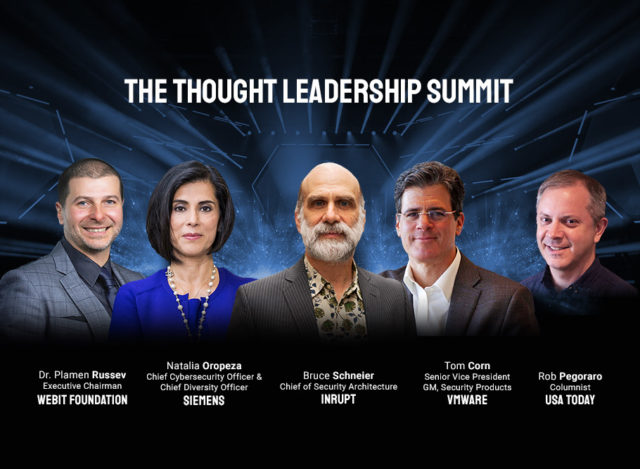 The Thought Leadership Summit during the Cybertech Week of Webit Virtual

The Thought Leadership Summit on 27 May during the Cybertech Week of Webit Virtual, hosted by Dr. Plamen Russev and Natalia Oropeza, Chief Cybersecurity Officer Siemens brought together more than 10 K simultaneous virtual attendees from the Global Webit Community. 
A wide range of impactful and practical discussions were held during the broadcast, which was titled: "Cybersecurity during Covid-19: Challenges and Opportunities". Undoubtedly, a topic that concerns many and plays a crucial role in today's society as well as in shaping the future generations. As special guests in the discussion were invited  Bruce Schneider- Chief of Security Architecture at Inrupt and Tom Corn– Senior Vice President / GM , Security Products at VMware.

Tens of organizations, including WHO  and others have been warning that we see five to ten fold increase in the cyber security threats. It is reported that 70%  of the companies plan to increase their infrastructure and investment in cybersecurity solutions. Having that in mind, we have been involving leading experts to join us and to share with our audience their vision on how to get prepared for all cyber threats, because  they can make the digital world kind of unsecure for people who are not ready and responsible enough. Together with them we were discussing how Cybersecurity can be improved and how we can make sure that we, the humans, live a better, more secure and protected and how we can create together the " new normal",  a better "normal",  based on resilient lifestyle and resilience in general, based on inclusion and collective responsibility. 
The person, who is called by Economist the "cybertech guru"and оne of the invited guests during the panel – Bruce Schneider, said that we are all being tricked anyway. Why would we expect that one more app, that is about contact tracing, will be such a big issue if we already have 100 more tracing us every single place we'd go, every single thing we do? Going for the real threads,  we can conclude that Covid-19 is  escalating a lot of them that we see in the cyber world. But what are the lessons that we all need to learn from this crisis and always keep in mind afterwards? 
– I think there are two main lessons, we are teaching everybody. – said Bruce- The easy one is to understand exponential growth. If people knew a little bit more math, we'd have a much better time with this crisis. The second is the value of redundancy. We live in an economic system where pretty much all redundancy is leached out in the name of profit. And that only works when things are going perfectly. If we want to have a system that is robust, that is resilient against all sorts of threats, redundancy is essential. And that costs money. And it doesn't pay in normal times. It is your insurance for crisis times.I think something we can learn in IT, that the whole world is learning about everything, about our food supply, about our cities, about our government, is the value of redundancy. Redundancy isn't inefficient. Redundancy is security. That's probably the most important lesson.
During the panel other topics were discussed as well, including  strategies for dealing with the Covid pandemic and the Post-Covid adaption of the companies, that were represented by the guests and the co-host of Webit Virtual Thought Leadership Summit – Siemens, Inrupt and VMware.
WATCH a recording of the live show and the whole discussion, available at
Webit Virtual' Time Capsule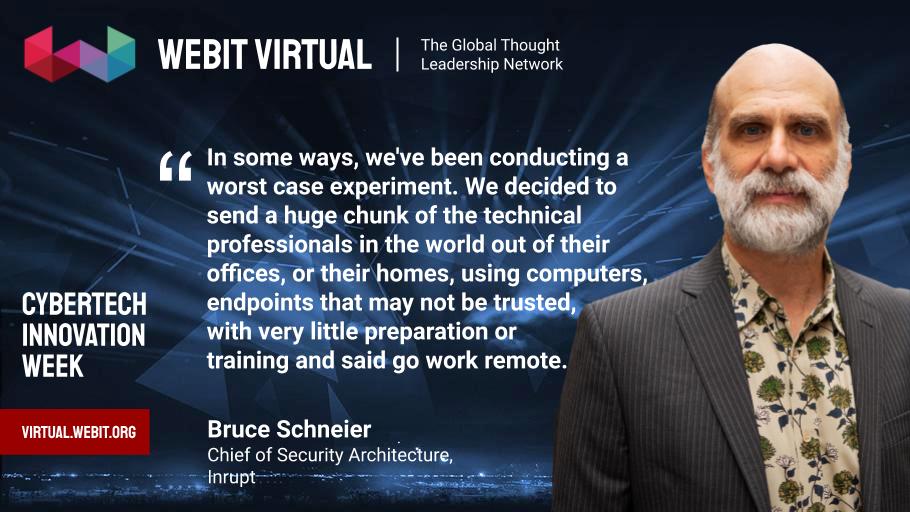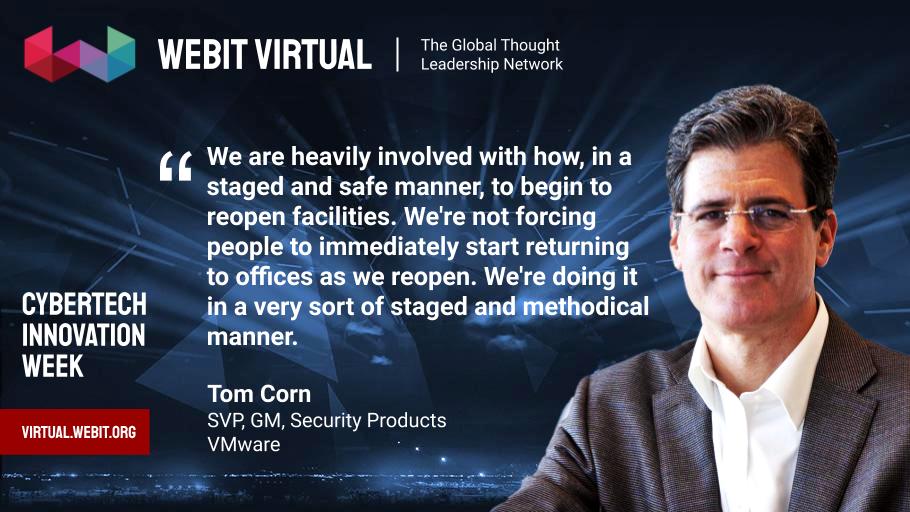 Written by
Teodora Hadjibojeva,
Press Officer and Media Coordinator
Webit Foundation