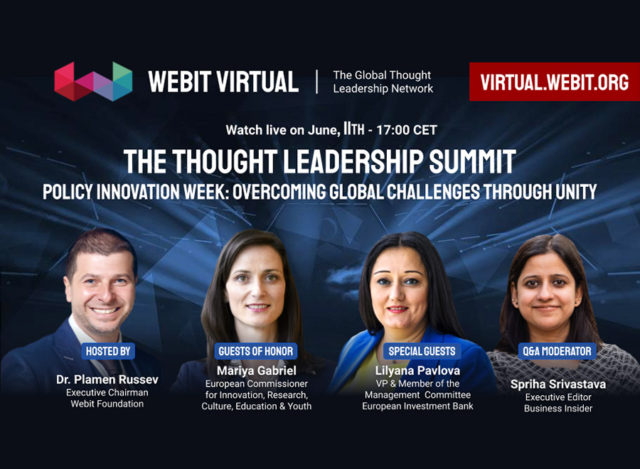 This is a special invitation to join, ask questions and be part of the dialogue.
The today's program of Webit Virtual Geopolitics Week is focused on the future of Europe's Innovation, Research, Education, investments, building a resilient and sustainable development solutions.
The live discussion starts in:

Ping Dr. Plamen Russev over Twitter or LinkedIn and use #webit so he can ask the question on your behalf during the live program now on Webit Virtual | The Thought Leadership Network.
REGISTER FOR LIVE PROGRAM ACCESS
Webit Virtual is powered by TheVirtual.Show
---
Have you missed the other 2 events, part of Webit Virtual Geopolitics Week?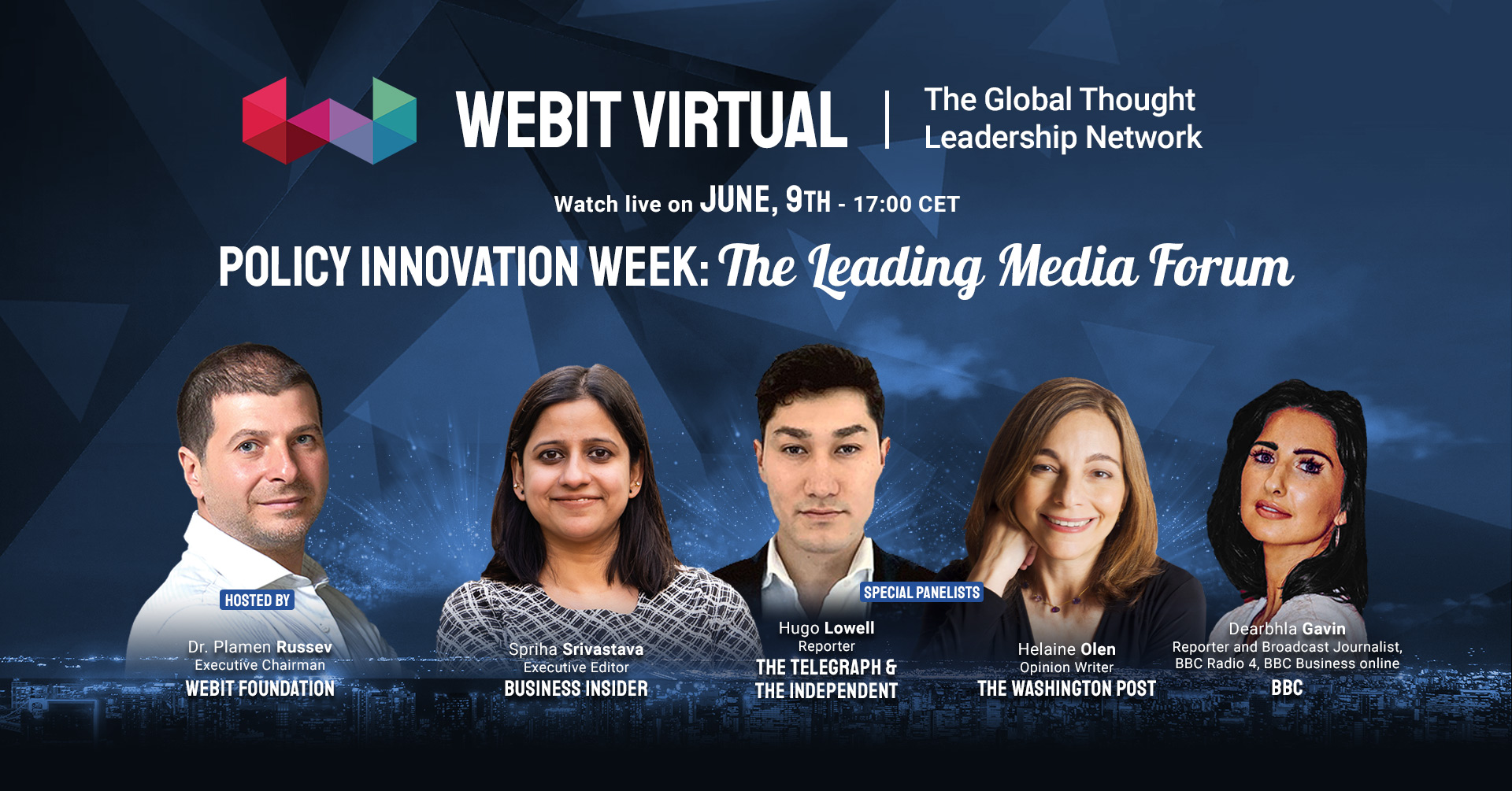 Check this video with detailed analysis and global geopolitics trends on Covid-19, economics crisis, the protests and back to normal as part of the Leading Media Forum on Geopolitics with BBC' Dearbhla Gavin, The Telegraph & The Independent' Hugo Lowell, Washington Post' Helaine Olen and  Business Insider'  Executive Editor, Spriha Srivastava.
---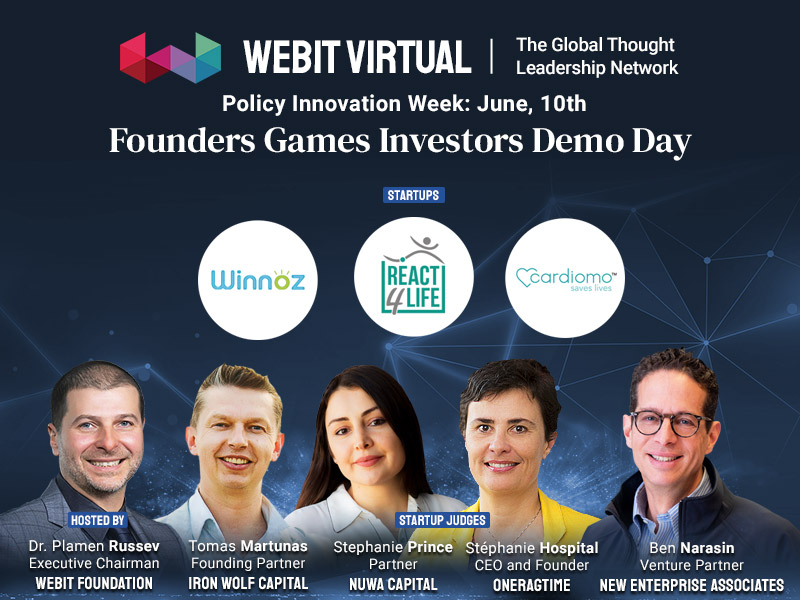 The Open Demo Day of Webit's growing COVID-19 Health Security Global Challenge took place yesterday.
The winner of yesterdays pitch competition is Cardiomo (Netherlands).
See video (1 h) from the full event, 3 startup pitches in front of investors from NEA, Iron Wolf Capital, Nowa Capital, OneRagtime.
---
Missed the Founder of Khan Academy, Sal Khan, the legendary investor, Tim Draper,  the Father of Internet, Vint Cerf,  CIOs and top executives from Samsung, AT&T, Verizon, Mastercard, SoftBank, the Godmother of Silicon Valley Esther Wojcicki and highly curates group of visionary, forward thinkers, journalists from CNN, Inc., CNBC, BBC, Washington Post, Guardian, Forbes, …?
Watch them all and hear what they say on the future of work and education,  health innovation, brand innovation, geopolitics,… here: https://virtual.webit.org/index.php#previous
---
Check the upcoming Themed Weeks until August 2020 and join as speaker or Webit Virtual partner.
BECOME A PARTNER OF WEBIT VIRTUAL
---
Best,
Dr. Plamen Russev
Executive Chairman, Webit Foundation
Goodwill Ambassador for Digital Affairs, Republic of Bulgaria
Serial Entrepreneur / Investor
www.russev.com | www.webit.org

Webit: web site | Linkedin | Facebook | Twitter
Personal: about me | LinkedIn | Twitter