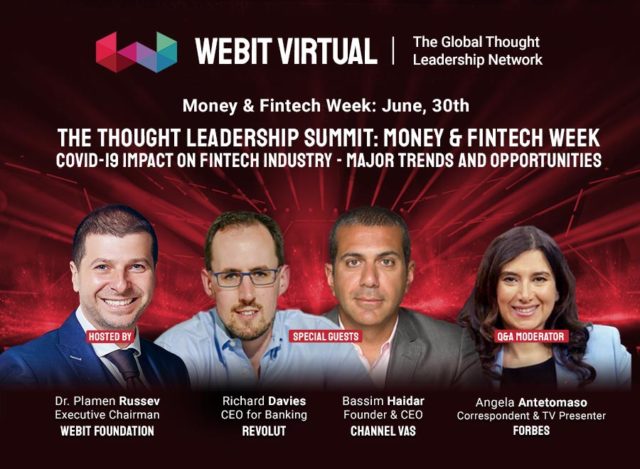 The Fintech Week on Webit Virtual has met us yesterday with the CEO of Revolut Banking, Richard Davies and the founder of 30 countries in 4 continents, lending over $8 million USD daily – Channel VAS, Bassim Haidar. If you have missed this live, virtual Webit event you may still WATCH it in our time capsule here.
---
Coming up next in: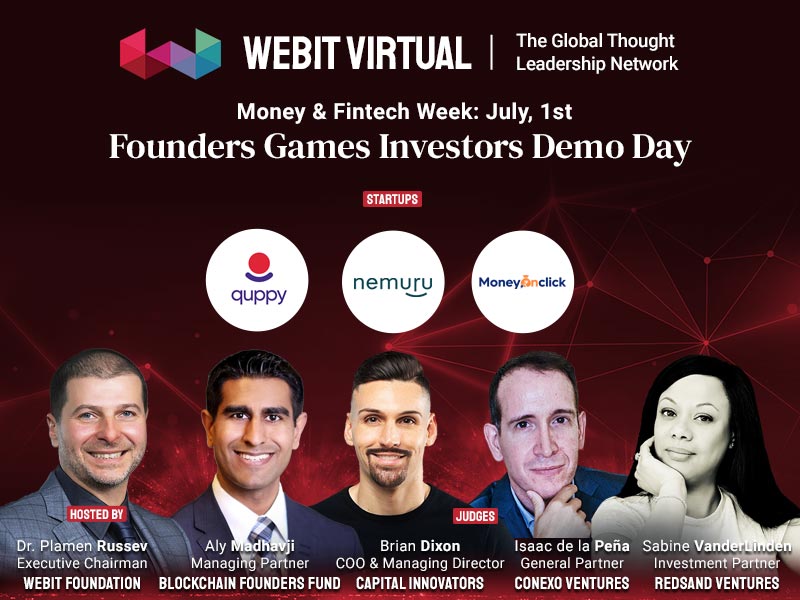 REGISTER FOR LIVE PROGRAM ACCESS
---
On Thursday, in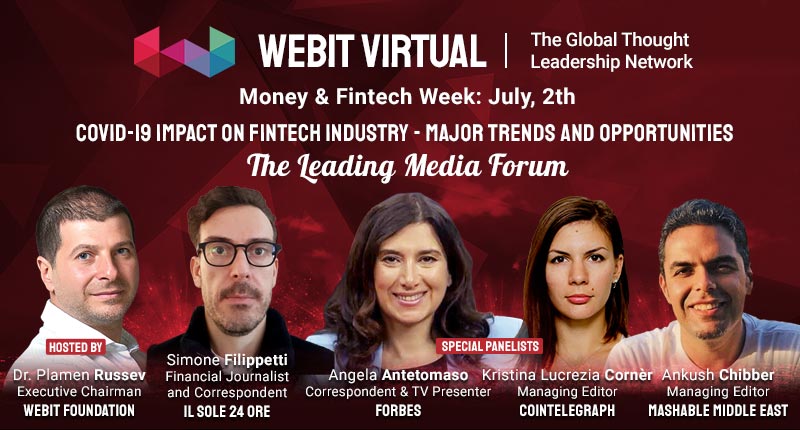 Stay tuned for challenging discussions on the trends in the fintech industry, are banknotes obsolete, who are the winners and who are the losers in the industry, which are the new players coming on next?
REGISTER FOR LIVE PROGRAM ACCESS & ASK YOUR QUESTIONS
Ping me over Twitter or LinkedIn and use #webit so I can ask the question on your behalf during the live program now on Webit Virtual | The Thought Leadership Network.
Webit Virtual is powered by TheVirtual.Show
---
Watch the previous events of Webit Virtual here
---
Check the upcoming Themed Weeks until August 2020 and join as speaker or Webit Virtual partner.
---
BECOME A PARTNER OF WEBIT VIRTUAL
---
Warm regards,
Dr. Plamen Russev
Executive Chairman, Webit Foundation
Goodwill Ambassador for Digital Affairs, Republic of Bulgaria
Serial Entrepreneur / Investor
www.russev.com | www.webit.org

Webit: web site | Linkedin | Facebook | Twitter
Personal: about me | LinkedIn | Twitter