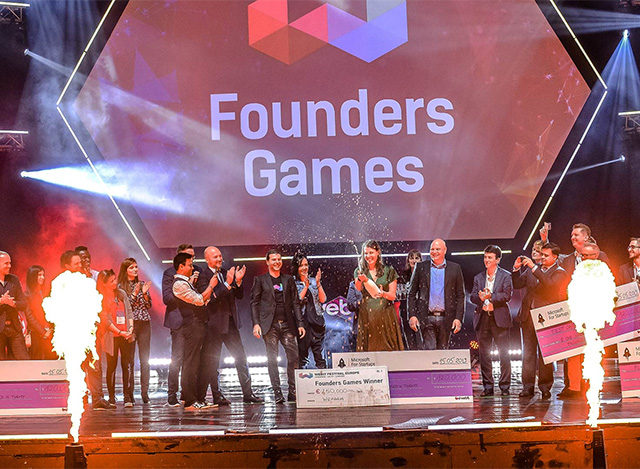 The world's biggest challenge for innovation and scaleups – the Founders Games has just announced the legendary Tim Draper as new member of the all-star finals jury selecting the winners of the $6M investment award.
He is joining over 250 international investors from America, Europe, Asia and rest of the world as members of the collective intelligence jury of the World's INNOVATION Olympics.
Over 3'000 scaleups have already applied for the Founders Games and compete for the world's biggest ever award of $6'000'000.
Should you want to join the sponsoring partners of the Founders Games and have access to world's leading innovators and ideas shaping the future – please fill-in this form https://www.foundersgames.org/2022/partners.php and we shall contact you shortly.
Should you want to join the investors jury and have access to unparalleled deal flow and talents from around the world – let us know by filling-up this form: https://www.foundersgames.org/2022/jury.php
Startup? The deadline for application has been extended till May 30th, 2022.

All companies of up to 10 year of age, with an MVP and a solid team are welcome to join the challenge aiming at creating a more sustainable and resilient future.
The verticals of the Founders Games challenge include:
Mobility and Urban Tech (including urban solutions, renewable powered mobility, underground, ground and above ground transportation, etc)
Financial technologies, DeFi (future of money, payments, banking, crypto)
Health / Pharma Innovation
Biotech
Energy (new / future energy sources, energy management / preservation / distribution, smart infrastructure)
Robotics (robots, drones, self sustained machines)
Food and agriculture (new types of food, food security, food systems)
Defence (cybersecurity, defence innovation, resilient and secured infrastructure)
Media and Entertainment (gaming and virtual reality/metaverse, esports, future of entertainment, VR/AR, new platforms, virtual real estate, virtual lives, NFTs)
Marketing and advertising (future of branding and advertising, brand communication)
Space (space exploration, asteroid mining, space transportation, space communication)
Fashion (sustainable materials and production)
Planet and climate tech
New Materials
Enterprise
e-Commerce/Logistics
Visit www.foundersgames.org for a full list of verticals.
---

HUNDREDS OF INVESTORS, GLOBAL MEDIA & CORPORATE PARTNERS SHAPE THE GLOBAL COLLECTIVE INTELLIGENCE JURY
| | |
| --- | --- |
| Over 250 investors – VCs, business angels, family offices and tens of corporate partners from major companies around the world participate in the jury and the COLLECTIVE INTELLIGENCE selection process which identify the global winners of the Founders Games. | Award Ceremony and the Winners of the Webit's "Founders Games" |
---
The finalists shall be supported by Webit's global network with access to capital, Webit's network of enterprise partners and media relations.
Webit shall allocate from $500K to $1,5M of funding in a bridge round or in an upcoming investment round in the finalists.
Webit shall also support the investment round by introducing and inviting VCs which may add maximum value for the growth of the finalists.
---
FACTS AND FIGURES
The previous two Founders Games editions finalists have grown exponentially with an average increase of the raised capital by 4.5 times!
(based on the results from the 2019 and 2020 editions).
Many have oversubscribed their investment rounds almost immediately after their participation in the Founders Games.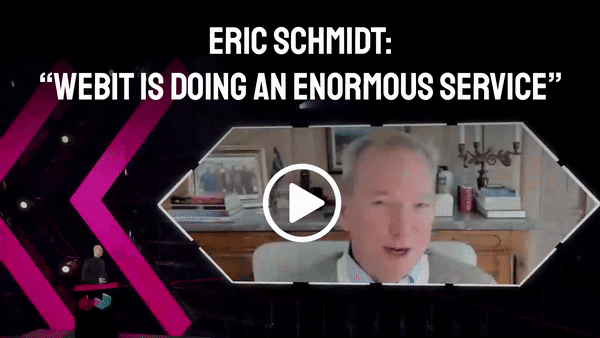 Check the rules online and apply