EdTech (Education Technology) has become increasingly important in recent years, particularly as more and more learning has shifted to remote or hybrid models due to the covid pandemic. EdTech has the potential to make education more accessible and inclusive, improve students' attention and retention, and provide teachers with powerful tools for assessment and instruction. It is important to recognize that EdTech is not a substitute for effective education practices, and should be used in conjunction with other instructional strategies and pedagogies.
EdTech encompasses a broad range of essential tools – online learning platforms, education apps, digital textbooks, video conferencing and learning management systems. They are designed to improve education outcomes and facilitate the acquisition of knowledge and skills. Artificial intelligence offers personalized learning journeys for students. Gamification is considered one of the most effective engagement mechanisms. Virtual reality inspires imagination and creativity as students are "transported" out of the classroom.
During the last edition of Webit Founders Games in January 2023 one of the finalists in the competition was iSchool – the MENA leading online coding platform offering personalized live coding classes for primary to high school students. Founded in 2018, iSchool has been contributing to the STEM (Science, Technology, Engineering and Mathematics) education sector by their 1:1 or 1:6 classes in artificial intelligence, data science, game development, virtual and augmented reality. Students receive the tools for starting a career in programming, robotics, electronics, graphic design and more.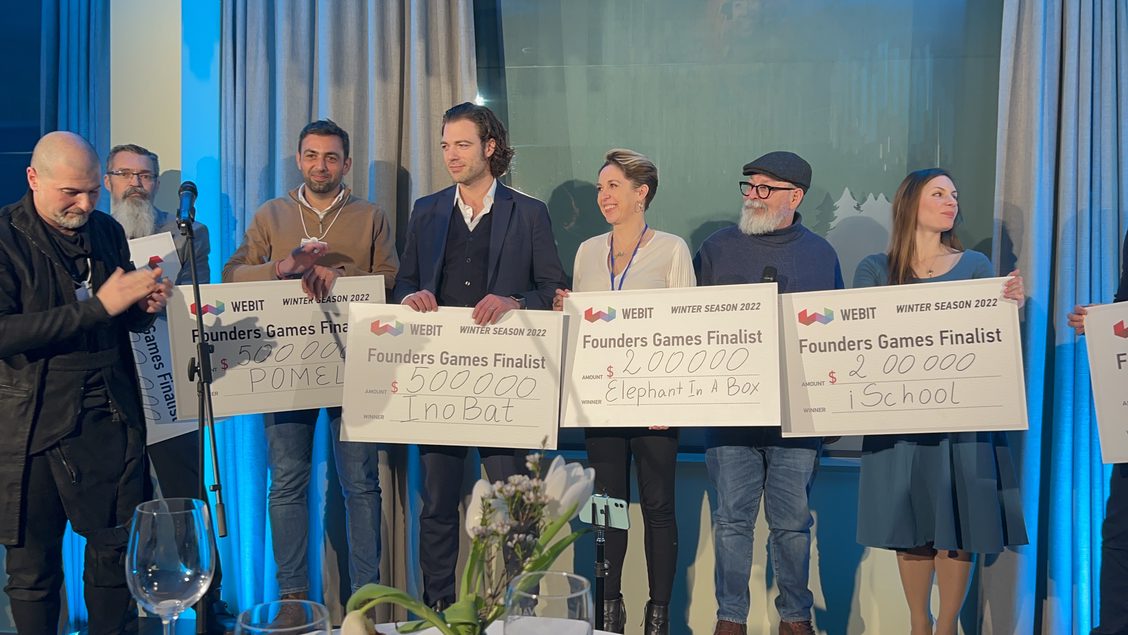 Founders Games 2023 Finals in Davos.
This June Webit attendees will meet and learn from EdTech innovators and network within the inspiring community of Webit!