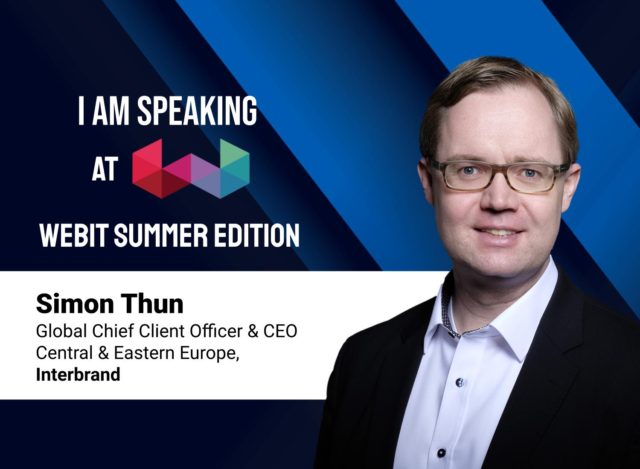 📢 Join us in welcoming Simon Thun to Webit this June!
Why should you not miss Simon's speech?
💡 You should definitely come hear him shed light on a fundamental shift in the business landscape. In an era where the world's most valuable brands are taking a stance on critical societal debates, Simon will explore how businesses are no longer solely focused on commerce but are actively engaging in activism and leadership.
What will you learn?
You will gain insights into the evolving role of leaders in making tough calls on complex issues and taking uncompromising stances. Simon's keynote will inspire and challenge you to reconsider traditional notions of neutrality and understand the significance of activism in today's business world. Don't miss this opportunity to be part of a thought-provoking session that will leave you with a fresh perspective on the intersection of business and societal impact.
Read more about Simon
Simon is the Global Chief Client Officer & CEO Central & Eastern Europe at Interbrand, and brings over 20 years of consulting expertise in marketing, brand, and business strategy to our stage. With a remarkable track record of partnering with top global brands such as Allianz, Bertelsmann, BMW, and Siemens, he has guided senior management teams towards unprecedented success across Europe, the U.S., and China.
🌍 As the CEO of Interbrand Central & Eastern Europe, Simon leads the strategic development and growth of the company in this dynamic region, setting new benchmarks for excellence and innovation. With his extensive background in leading consultancy firms like Saatchi & Saatchi and Prophet, Simon has been at the forefront of digital transformation and strategic partnerships, making him an invaluable addition to our speaker's lineup.
Get your tickets now to become a part of Webit's latest edition, and take your business, tech, and impact knowledge to the next level. Simon's illuminating keynote won't be the only thing you wouldn't want to miss! 
🗓️ Save the date: 28th June, 2023
📍 Venue: National Palace of Culture, Sofia, Bulgaria