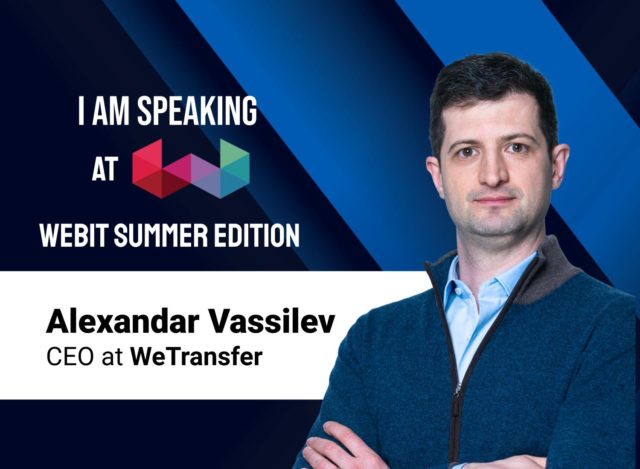 🌟 Beyond excited to unveil our next remarkable speaker: Mr. Alexandar Vassilev, the CEO of WeTransfer.
Why should you not miss Alexander's speech?
👀 You shouldn't miss his session at Webit, because he will offer a unique perspective on the impact of new technologies, including AI, in the context of the market and creative industry. While his company hasn't implemented AI yet, he will discuss the macro themes surrounding AI and its connection to the current market.
What will you learn?
By attending, you will learn about the potential reduction of barriers for content creation and how AI could significantly increase the consumption of digital content. Gain insights into how creators can differentiate themselves and seek platforms that foster direct relationships with their audience. Additionally, he will share examples of how WeTransfer prioritizes sustainable growth and addresses real problems for its users, providing valuable lessons for businesses and entrepreneurs.
More about Alexandar
🚀 Alexandar Vassilev is no stranger to leading innovation and fostering success. With a strong background in product-led growth, he joined WeTransfer as the Chief Product and Technology Officer in 2020, bringing together cutting-edge advancements and engineering across the entire product suite. In 2022, he assumed the position of CEO, leading the company to new heights. He also played a pivotal role in the successful launch of WeTransfer Premium, revolutionizing the way users engage with the platform.
Having spent nearly a decade at Google, including YouTube, Alexandar witnessed the rise of creators embracing digital platforms to forge their careers. He is passionate about serving this vibrant community in the long-term, through continuous innovation and the introduction of new features.
🔥 With his wealth of experience and innovative mindset, he is sure to provide for an engaging and thought-provoking session, so make sure to secure your spot today!
🗓️ Save the date: 28th June, 2023
📍 Venue: National Palace of Culture, Sofia, Bulgaria