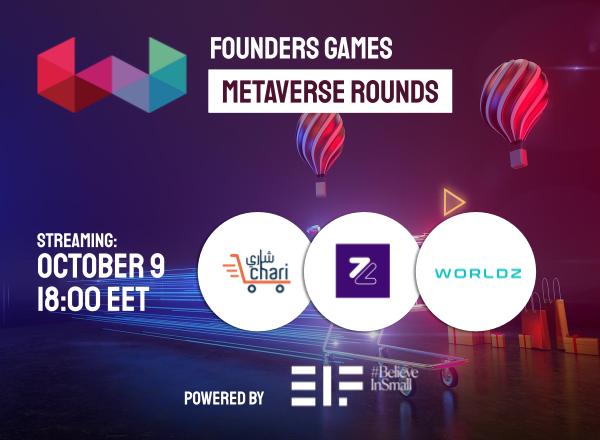 🚀 Metaverse Rounds by Founders Games, in partnership with the European Investment Fund (EIF), is advancing to its next episode, centering its discussion on the realms of e-commerce and logistics.
🔥 Join us in witnessing these innovative startup leaders take the stage:
Cyrille Jacques, Co-Founder & Chief Strategy Officer at Chari
Giulia Mena, Co-Founder of ZIM Connections
Joshua Priore, CEO of Worldz
🌟 Our distinguished panel of judges comprises:
Wissam Mansour from Neventa Capital
Riccardo Cirillo from DIP Capital
Louise Hagen representing Luminar Venture
Plamen Russev, Ph.D., of Webit Investment Network
Founders Games, powered by the European Investment Fund (EIF), proudly endorses and grants investment awards of up to $6 million to the most rapidly expanding scaleups that drive positive societal and environmental change.
🌎 Founders Games stands as the sole global platform harnessing the collective intelligence of over 250 investors. Late-stage VCs, family offices, corporate VCs, and private investors diligently evaluate and rate the companies that navigate through 5 rounds of rigorous selection. The competition welcomes companies from 17 industry verticals, spanning from seed to Series C stages.
🕕 Mark your calendars! Tune in at 6:00 pm EET using the link below, and seize this incredible opportunity:
https://www.foundersgames.org/2023/event-2023-10-ecommerce.php
The Founders Games and the TV series are trademarks and intellectual properties of Webit Foundation – all rights reserved.
🌟🚀 #FoundersGames #MetaverseRounds #EIF