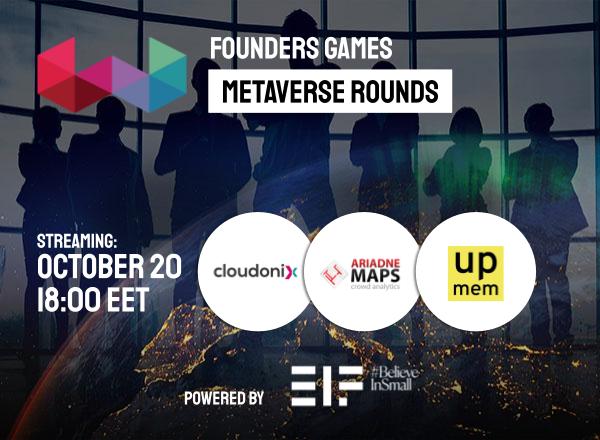 🌟 Prepare for an upcoming and thrilling episode of the Founder's Games Metaverse Rounds, brought to you by the European Investment Fund (EIF) 🌟
Today, we're delving deep into the world of #Enterprise! 💼
Nir Simionovich, CEO, Cloudonix
Georgios Pipelidis, Co-Founder & MD, Ariadne Maps
Gilles Hamou, Co-Founder & CEO, Upmem
Join us to witness the exceptional visionaries of the startup realm taking center stage.
Meet our distinguished panel of judges:
Philipp Schroeder, Endeit Capital
Patrick Lord, Truffle Capital
Ida Kuijken, Fortino Capital
Plamen Russev Ph.D., Webit Investment Network
📅 Don't forget to mark your calendar! Be sure to tune in at 6:00 pm EET to be a part of this incredible opportunity. 📅
Link: https://www.foundersgames.org/2023/event-2023-10-enterprise.php
The Founders Games and the TV series are exclusive trademarks and intellectual properties of Webit Foundation – all rights reserved.
🌟🚀 #FoundersGames #MetaverseRounds #EIF