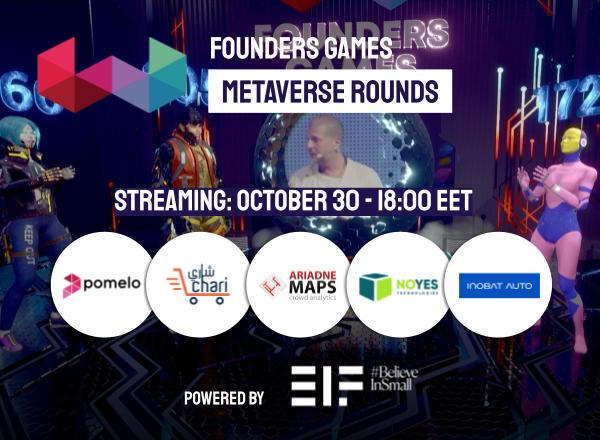 Dear Webit Global Community,
✨ We've reached an exciting milestone – the grand finale of Founders Games Metaverse Rounds, powered by EIF, is upon us! ✨
🌟 We extend our heartfelt appreciation to our esteemed jury members and all the brilliant startup participants who have been instrumental in making this journey remarkable.
Today, we are pleased to present the last group of startups taking the stage:
Gaston Irigoyen, Pomelo
Cyrille Jacques, Chari
Georgios Pipelidis, Ariadne Maps
Aaron Spiegelburg, Noyes Technologies
Marian Bocek, Inobat
And let's not forget the final group of investors who will be evaluating these promising startups:
Ali Karabey, 212 vc
Christoph Schuh, Lakestar
Thierry Golliard, Swiss Post Ventures
Steve Schlenker, DN Capital
Plamen Russev, Ph.D., Webit Investment Network
We invite you to join us at 6pm EET for this culminating episode of FG Metaverse Rounds. It promises to be an evening of exceptional insights and innovation.
👉 Watch the event here:
https://www.foundersgames.org/2023/event-2023-10-semifinal3.php
#FoundersGames #Semifinals #InnovationJourney 🚀🌆🔍