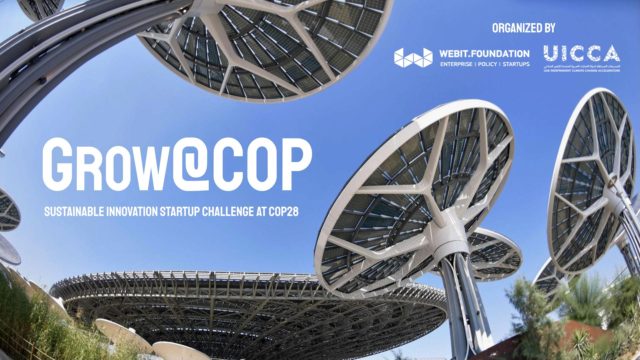 It is exactly one month until the Semi-Finals and Grand Finals of Founders Games which will take place during the flagship event Grow@COP in Dubai this December!
The in person sessions will be held at Expo City Dubai between 03-09 December according to the respective verticals – Health, FinTech, Energy, Mobility, EdTech, Food, CleanTech. The Grand Finals are on 10 December. The jury members are from leading growth stage venture capital companies from all around the world like Sequoia, EarlyBird, Lakestar, DN Capital … to name a few.
For the semi-finalists which ranked best in the previous three rounds of this year's edition of the competition, Grow@COP will be a once-in-a-lifetime opportunity provided by Webit, including not just the investment award but also the global marketing and access to the world leading community of COP28. COP28 is the 28th UN Climate Change Conference where the countries come together to agree upon sustainable progress-driven initiatives for a better future.
We look ahead to Grow@COP and we are excited about all technology solutions which will be presented there and will impact our lives once implemented. Join us in the Green Zone of COP28 and follow our social media for more details and live streaming sessions.