Meet Aurélie Pols, Webit Speaker, Chief Visionary Officer & Founder of Mind Your Group. She will be joining us at the blue track of the Global Webit Congress.
Aurélie has extensive background and experience in Digital Analytics. She pioneered Digital analytics in Europe by stating vendor independence and focusing on the interaction of tools  and data to support business strategies.This allowed her to co-found OX2 in Belgium in 2003, which was successfully sold to UK based Digitas LBi (Publicis) in 2008.
In 2012 she co-founds Mind Your Group in Spain addressing issues revolving around digital analytics, including Social Media and Privacy.
Dedicated to analytics since 2001, she is listed in Avinash Kaushik's top 10 analytics blogs. She is Web Analytics Demystified's initial principal consultant for US based web analytics guru, Eric T. Peterson.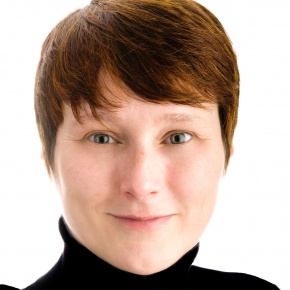 Of International background she was Globalization Chair for the Digital Analytics Association (DAA) and serves on the Board of Stockholm's eMetrics Marketing Optimization Summit.
Today she speaks at various events such as eMetrics, O'Reilly's Strata and the IAPP, The International Association of Privacy Professionals.
After a decade of gathering technical knowledge about the use of analytics tools through a range of certifications, she focuses on delivering value to the bottom line with keeping an eye on data protection legislation, pushing a Privacy by Design agenda.
Her main focus, besides coaching analysts and data officers, are data integrations and vizualizations; digital analytics teams with their HR set-up & Privacy within the context of Big Data.
She will be presenting her experience and knowledge at the blue track of the Global Webit Summit. The topic that she will be presenting is: "Assessing Risks in the Cloud to fuel Big Data Initiatives".
Join the discussion at the 6th Global Webit Congress in Istanbul. Come join Aurelle Polls and over 200 distinguished speakers at the Global Webit Congress. Book your ticket now.