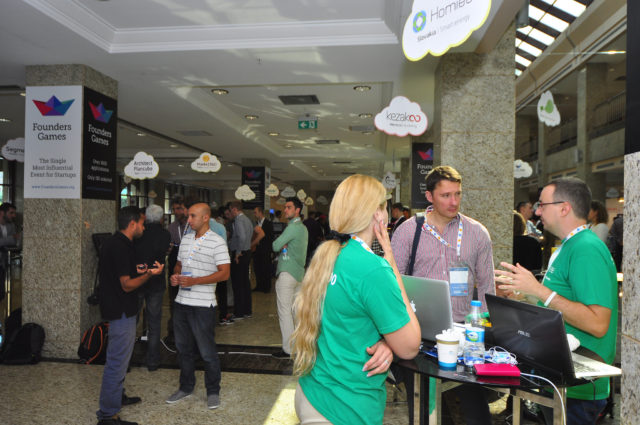 Founders Games is the largest event into the startup ecosystem. The event provides scene to entrepreneurs from Bulgaria and CEE region to present their companies in their brilliance. CEEDS'15 by Webit is keen to identify and endorse the first CEE startup champion. With the recent exit of Telerik from Bulgaria at 264 000 000 USD the CEE startups scene has a new proof of success and the organizators of CEEDS'15 are sure it is just the beginning.
To boost this process they shall be selecting number of startup from around CEE to exhibit for free at CEEDS by Webit as a part of the whole commitment to the ecosystem. A special StartUp Expo shall gather together all selected startups and a pitch stage shall help them boost their company and present it in front of investors, enterprise and European Commission representatives. In case your startup is selected to exhibit for free and pitch on the stage you would only have to pay for 3 tickets and shall receive a free expo table.
Startup founders know that in order for your startup project to be successful you should have an unique idea, but they also know there is something more. No matter how brilliant your idea is, it worths nothing if you do not have place with appropriate audience where to present it. Problem solved, CEEDS'15 has the perfect audience. To convince investors and business angels to believe in your product is even harder, but it depends on your own motivation and passion about the idea. Have in mind that the investors who will be at CEEDS'15 shall be eager to see and why not to invest in products with great potential.
You have now the opportunity to apply for a free expo stand where during Founders Games to present your product to media, investors and some of the most innovative worldwide companies like Google, SAP, Microsoft, Akamai, Experian and many other. Take this opportunity and apply now!