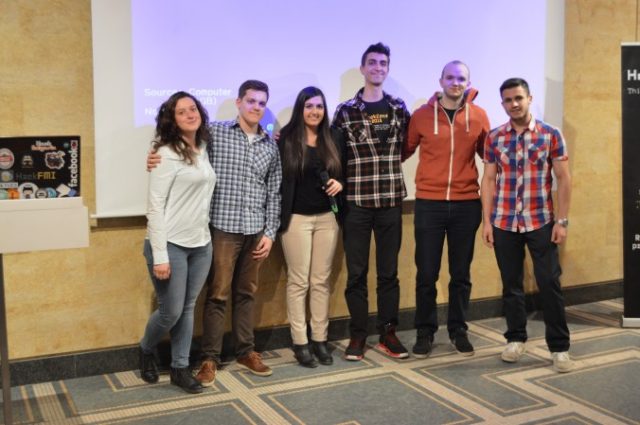 WEBIT.FEST's Dev Summit takes place on April 20th in Sofia Tech Park, welcoming speakers from three continents. Part of the lineup has been already announced, including MySQL, WomenWhoCode, Angelhack, Google, Twilio and many others. 
Except good content, there is something else that we value and it is talent, tech spirit and entrepreneurship. WEBIT.FOUNDATION was created to support and motivate young people in their career.
We are happy to award the two winning teams of the Hack Bulgaria latest contest and to provide them with free tickets for the Dev Summit, where they can find further inspiration and opportunities.
Meet the winners and their ideas!
Team Underdogs made a web application for teachers notebook, which helps communication between teachers, students and parents.
Team Catchy made ​​online store that can be easily added to a blog plugin, so people without technical skills can have their own online store.
The registration and pass booking is still available on our official webpage till 10th of April. The agenda of 19th and 20th includes also Marketing and Innovation Summit, Tech Summit, Smart Cities Summit, New Economy Leadership Summit, Investors Day and Startup Pitches, Trade and Startup Expo, Night Summit with cultural agenda, WEBIT party on Day1 and Startup party on Day2, 50 meetups on different topics – all of this you can check at webit.bg.
See you at WEBIT.FESTIVAL!