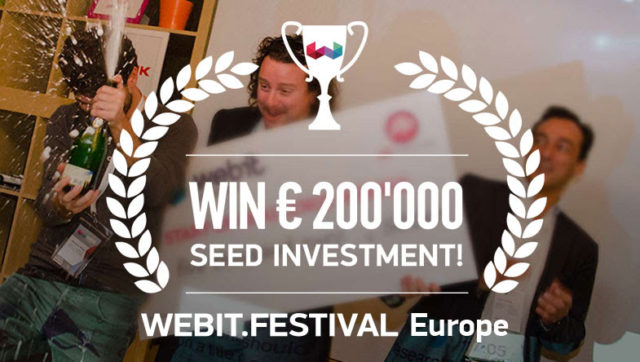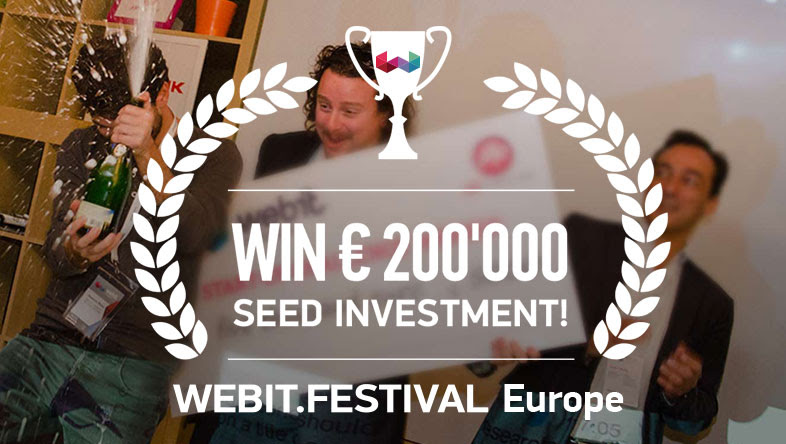 The startup friendly Enterprise event* Webit.Festival Europe just got friendlier!
Here is another BIG € 200'000 reason for the startups to apply for Webit's Founders Games, get a free expo stand, 2 free festival tickets and win € 200'000 seed investment!
Not a startup?
Great! Webit is the only enterprise event to join and to explore great business opportunities with 75% C-level executives among the attendees as well as to have a walk among the exhibiting top European startups, get inspired, take advantage from collaborating with innovators or explore talent acquisition opportunities!
If you still do not have your ticket – book today! Already registered – see you in Sofia!
More about the € 200'000
A group of prominent successful entrepreneurs, investors and business angels have just joined me and together we announce a € 200'000 seed investment for the winner of Webit's Founders Games Challenge.
Please share with your network of entrepreneurs that If they are not among the 930+ startups who have already applied – they have 5 days to do it!
For all who have applied and were selected for exhibitors and to pitch in front of the jury –  good luck! Their Founders Games just got € 200'000 more challenging and exciting! 🙂
See you in Sofia on 19-20 April @ Webit.Festival Europe!
Warm regards!
Plamen Russev 
Chairman, Webit Foundation | Global Webit Series