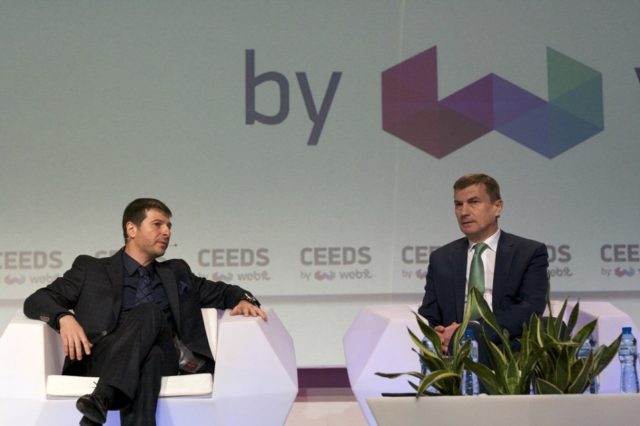 The global economy becomes increasingly digital and decentralized and only those, who adapt best, will be able to survive in the new world economic order.
Over the next decade the world will have to deal with problems, such as manufacturing automation and changing labour market, rising cyber crime, overpopulation of the planet and the aging population in developed economies.
For the last 12 years European Union's percentage of the global GDP has fallen from nearly 32% to only about 23%. The main reasons for that are the outsourcing of production and the better position of countries like China and India had for managing the effects of the global economic crisis.
But EU still has the tools to remain a leader of the civilized world and to be the engine of the new digital economy. As long as it starts using the full potential of its member states and expand their economic capabilities in the best way possible, while maximizing their human capital. This can happen through smart specialization and shared goals and vision.
Two years ago the commissioner for digital economy Andrus Ansip forecasted that Europe can achieve a 10% rise in its e-commerce with a digital single market. The former Estonian prime minister was one of the top guests during Webit's CEEDS event, which was focused on the digital perspectives for the Central end Eastern Europe region.
The idea for a digital single market has become one of the top missions of the European Commission for the years to come and can boost the block's economy with an annual growth of €165 billion and 1.3% of continent's GDP.
This year Webit continues its mission of hosting top level policy discussion about the digital future of the continent. The Digital Economy Leadership Summit of this years Webit.Festival will again become a platform for presenting the best ideas for the future development of European industry with a focus on the most disadvantaged regions.
The event will gather some of the most influential policy makers and top level experts, that shape the global agenda of the World Economic Forum, like the Global Leadership Fellow at WEF Thomas Philibeck, the Head of Europe and Eurasia at WEF Martina Larkin,the President & Global Brand Director of Havas Worldwide Jason Jerinovic and the Director General of Digital Europe John Higgins.
They will share their vision and experience in topics, such as automation technologies and the changing balance of the social contract between governments, employers and individuals, how AI is shaping up the profile of the voters and what are the things Europe must do to defend its leadership position under the growing pressures from internal and external events.