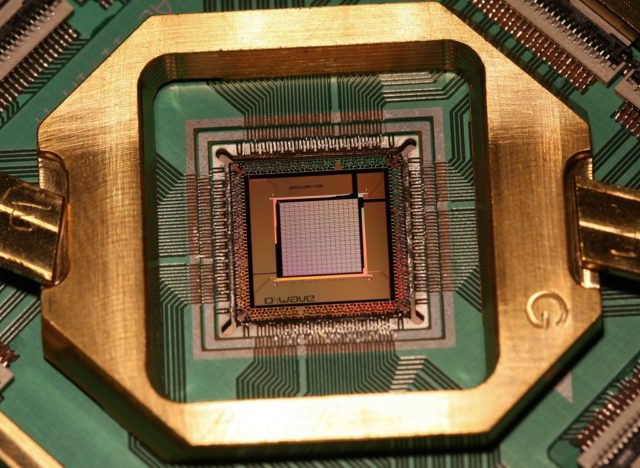 Quantum computing offers the possibility of technology that is millions of times more powerful than the systems we currently have. It long seemed like one of those technologies, that are 20 years away, but 2017 could be the year that the field sheds its research-only image.
But according to Forbes the key to success will be translating the real world problems into quantum language. The first company that offers the technology for doing that for commercial use is called D-Wave.
"Complex processes are all around us. By using quantum computing to operate them more effectively, we can make just about everything we do run more smoothly", said Jeremy Hilton, Senior Vice President, Systems, at the company.
Computing giants like Google and Microsoft recently have set challenging goals or the year with the ambition to more from pure science towards engineering.
In 2014 Google started working on a form of quantum computing that harnesses superconductivity. This year the tech giant hopes to perform a computation that is beyond the capabilities of the most powerful supercomputers.
Meanwhile, Microsoft is betting on the unproven concept of tоpological quantum computing based on the theoretical work on topological states of matter that won three physicists the Nobel Prize in Physics in 2016.
Today IBM announced that it is taking its first steps toward commercialising quantum computing. The company has updated its Quantum Experience cloud with a new API that it hopes will increase the abilities of researchers and other parties to build more sophisticated applications.
Last year IBM opened up its NY state labs to the public, hoping that this will help advance in the technology, which remains in the preliminary stage of development.
The new API will help programmers who want to write scripts in their programming language of choice to deliver batches of experiments rather than using the simple interactive language that IBM released last May.
This will enable users to build connections between IBM's cloud-based quantum computer and more "classic" computers without needing background in quantum physics to do it.
To learn more about the future of computing, software development and DevOps, join the Dev Summit within Webit.Festival. On the scene you'll see and hear top level speakers, such as the Founder and CTO of Maria DB Foundation and Founder of MySL AB Michael "Monty" Widenius, the Founder and CTO of Hired Allan Grant, and the Developer Evangelist in Amazon Peter Heinrich.