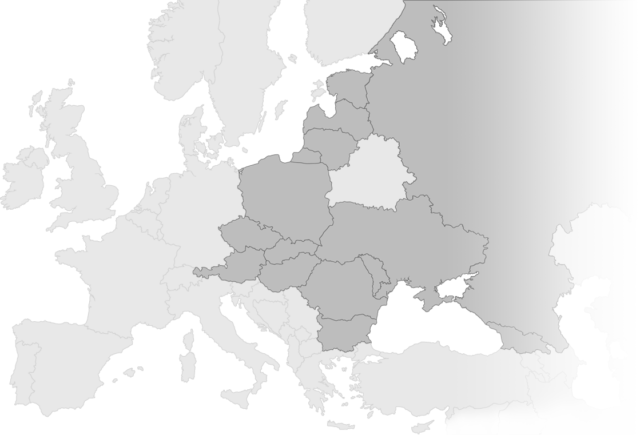 A New Doctrine for intelligence specialization of CEE region empowering the future of Europe
The future of Europe is at stake, and the reasons extend far beyond obvious challenges such as the migration crisis and the political turbulence that led to Brexit.
For the last 12 years, the European Union's share of global GDP has fallen from nearly 32% to only about 23%. Although it is difficult to imagine the continent again becoming the center of global manufacturing, the EU still has the tools to reverse this trend. We can take advantage of the Fourth Industrial Revolution – a wave of digital-era change – and push the region to a period of sustained growth, through a combination of long-term policies, innovation and cooperation between governments and businesses.
Central and Eastern Europe has the potential to play a very substantial role in the continent's future. For the last five years, the region registered an impressive growth in Information Communication Technology (ICT) as a share of its GDP (in Bulgaria, for instance, it rose from 1.3% in 2012 to 3.3% in 2016).
Instead of competing within the region's smaller markets, we can create targeted intelligent specialization, drawing on existing areas of expertise as well as creating new new ones. This way one country's industry will be able to expand into the broader European market, without having to compete within the region.
Just a quick look at the Central and Eastern Europe's investment market will show you that Poland has a very well developed start-up ecosystem in a number of sectors, but with substantial value concentrated in marketing automation. Тhere is already one unicorn (Allegro) and two more (SALESmanago and Growbots) on the way. Meanwhile, the video gaming industry boasts CD Projekt. These are two of the most promising verticals with established know-how and success in today's Poland.
Meanwhile, Czech Republic and Romania have become real pillars of European cyber security, with startups such as Avast Software, Bitdefender and TypingDNA, while my home country Bulgaria already has its own ICT success in the software development company Telerik, that was acquired by Progress Software for $262.5 million in 2014.
In Slovakia, the advanced engineering company AeroMobil is developing the world's first flying car and is expecting to start taking orders this year.
Fostering further these areas of strength, supporting them with focused education and talents from within the region would make a huge difference for the region and further for the future of Europe.
With a more in-depth study I am convinced that we can easily make a list of several specifications for each country and create strategies for regional development.
The fourth industrial revolution and its new technologies are going to be the guiding light on our path to a better future.
But industrial and economic innovation can't be achieved without the needed legislation and government support. Just as Luxembourg has become the first country in the world with laws regulating the mining for resources in space, and Estonia was the first country that introduced electronic citizenship, we have to think about the right legislation to support the digital development of CEE. One possible example comes from Albania, where startups have the opportunity to launch with zero taxes until a certain amount of revenue has been established.
We also need clear specialization from early the early school years to prepare our children for the needs of the future labour market.
Nowadays very few people benefit from their knowledge of physics and chemistry. And teaching our children to code (as it is becoming mainstream currently) is the same as training them to drive a cab – it is a skill that will not help them find a job after the automation reaches its full potential.
We need to rebuild our education systems so as to inspire critical thinking, creativity and teamwork, because this will be the skill that the future industry will demand the most.
Achieving economic transformation of this magnitude will require not only legislative initiatives, but also state support in the form of subsidies and reduction of the administrative burden on the new businesses.
The advanced technology startups in Europe are on the rise and now more than ever we need to support and invest in them, because this will be an investment in our common future. It can happen through new platforms for public-private partnership and targeted acceleration with government's support.
In many aspects the industry of Central and Eastern Europe is still stuck in the Soviet age. In recent years governments in the region talk more and more about the re-industrialisation of their countries. But instead of pouring money into new manufacturing capacity, states should support their brightest minds with more efficient programs for seed and next-round investments.
About the author:
Dr. Plamen Russev is serial entrepreneur, investors and philanthropist. He is the Executive Chairman of Webit.Foundation and the Global Webit Series – among the largest tech and digital events for EMEA, MENA, APAC and India. More info: www.russev.com