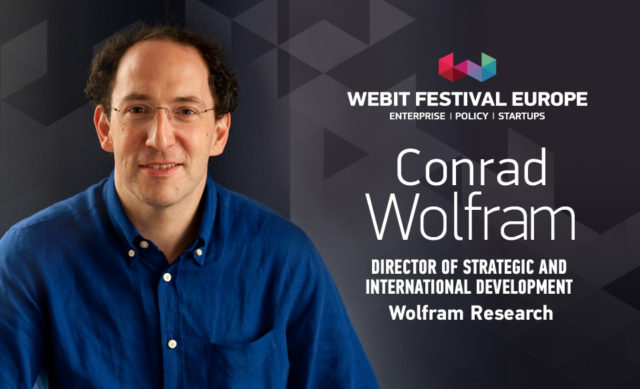 Over the last few decades, the Information and Communications Technologies (ICTs) have become the modern economy's greatest driver of innovation, productivity and growth. This industry managed to transform every element of business and society and to enable productivity and innovation in every sector of the economy.
But to realize the full potential of this amazing opportunity, we first have to transform our education systems, so that they can create people with the right skill set to reap the benefits of the digital economy.
This year, Webit.Festival will gather in Sofia Tech Park more than 300 speakers from every corner of the world. Within two days (25th and 26th of April) they will share invaluable experience from the largest enterprises in the digital industry and will explain to more than 5000 attendees from 90+ countries the key factors that will shape our future.
During the IoE Summit you will get the chance to listen to the Director of Strategic and International Development at Wolfram Research Conrad Wolfram, among many others.
The physicist, mathematician, and technologist, is uniquely operating at the intersection of computation, data and knowledge. Wolfram technology and consulting solutions drives innovation in data analytics, software development and modelling from startups to Fortune 500 companies, in industries as diverse as medicine, finance and telecoms.
They include Mathematica software, the Wolfram|Alpha knowledge engine (powering knowledge answers for Apple's Siri), Enterprise Private Cloud and the Wolfram Language.
Conrad is also recognised as a world authority on fixing maths education, including advocating a fundamental shift to focus on computer-based computational thinking rather than hand calculation. He founded computerbasedmath.org (CBM) to drive implementation of the change — now a worldwide force in re-engineering the curriculum with early projects in Estonia, Ireland, Sweden and Africa.Conrad attended Eton College and holds degrees in natural sciences and maths from University of Cambridge.
On Webit's stage, he will explain how the importance of quantitative understanding for jobs, society and management has exploded over the last few decades. He will also talk about the importance of understanding the changing role of computers and automation of knowledge is crucial.
Conrad Wolfram will address these questions, explaining the fundamental shift needed in education, and describing the major project he's founded to build a dramatically new, problem-centric computational thinking curriculum.
Here you can see a full list of the confirmed speakers at Webit.Festival, while here you can get all the information you need about the tickets for the event.