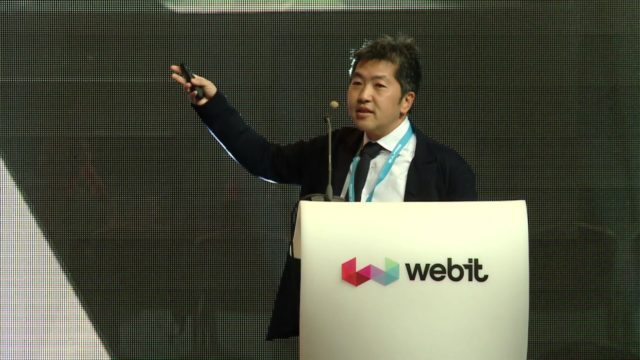 Norihisa Wada, the CMO of Tokyo-based Edulab, Inc., an edtech leader with a strong basis in assessment and learning science, took the Webit.Festival Europe 2017 stage by storm to tell us more about the latest innovations in educations in Japan. Mr Wada, who is a former SVP Nintendo, also teaches students in Kyoto University in the field of behavior change. 
Meanwhile, EduLab is providing new technology to help for better assessments in education, for example voice and handwriting recognition, which will help for better evaluation of the learners. This will impact the college entrance exams in Japan, starting in 2020.
"In year 2020 the college entrance exams will change. One big change is going from multiple choice questions test to an essay based question items. The second will be the English assessment areas. In Japan the two components were listening and reading, but we are going to add speaking and writing. These are the areas where we provide new technology like the voice recognition and handwritten technology to give a fine assessment of the learners. The national assessment in Japan is multiple choice. This will change into four spectrum assessment. You need to look into your personal characteristics. What are the creativeness you have", the expert said.
He also explained about the nature of the four spectrum assessment:
"First generation is computer based assessment. Second generation is what you call an adaptive learning assessment system. And third generation is what you call a formative assessment, where assessment technology is integrated into the learning process itself. The fourth generation is what you call a four spectrum analysis – assessment of both cognitive and non-cognitive skills".
Mr Wada and his company are also open to investing in startups in the education industry.
"We do a lot of investments today in the field of education technology. My work is connected to meeting new venture startups in the education area in which we could invest in the future. We have outposts throughout the world and these are the trends that we see today in the assessment field of education in Japan", he said.