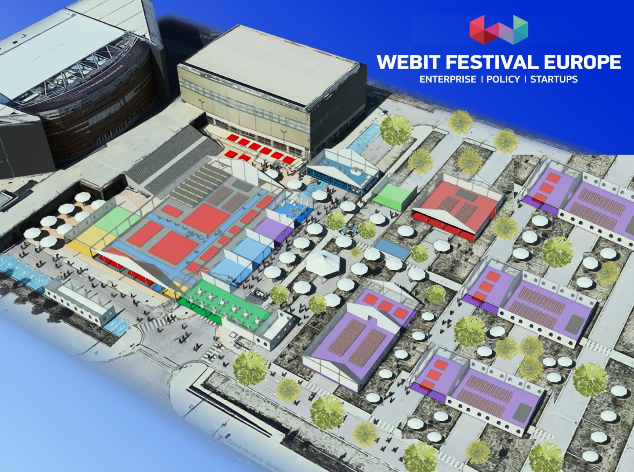 Most of the hotels in Sofia are already booked for the upcoming Webit.Festival Europe 2018!
As of today (40 days before Webit) Sofia is booked at almost 87% for the days of both – the Festival and the Digital Assembly, the two major events, part of the EU Digital and Innovation Week in Sofia.
If you plan to join Europe's tech, digital and media festival and the unparalleled EU digital policy gathering for 2018, you'd better hurry up!
There are only 6 available hotels for which you may use the special Webit discounted prices in Sofia – the Digital Capital during the festival – 25 – 27 June, 2018.
One ticket for all events! Prices Go Up This Week
Exhibitions opportunities
As Webit doubled in size and we have moved to a much bigger venue, there are new available exhibiting slots. Join the 200+ exhibitors of Webit.Festival Europe 2018.
Webit.Festival was among the first events in the world to introduce the multi content tracks (parallel independent summits) as part of the conference agenda 10 years ago.
4000 already booked their tickets to Webit
So far over 4000 influencers have registered for Webit.Festival Europe. They come from all over Europe and rest of the world (a total of 103 visiting countries so far).
See who from your network is already booked for Webit.
Some statistics:
Over 68% of all attendees are senior-level decision makers.
Over 70% are from Europe (38% from CE Europe, 32% W Europe). Next largest attendees groups come respectively from North America, followed by Asia and Africa
It is not about the size (although Webit is BIG), It is about the experience and your KPIs!
In order for our sponsors, exhibitors and attendees to better focus on their business goals and to experience unparalleled top level networking we have expanded the floorplan and built special networking and 1:1 meeting zones around each of the parallel summits.
10 separate events under one roof
Webit hosts 6000+ attendees but each parallel summit and expo welcomes between 300 and 800 of the leaders in the particular domain. Thus you join an intimate, highest level possible business networking while enjoying the benefits of a global large scale event.