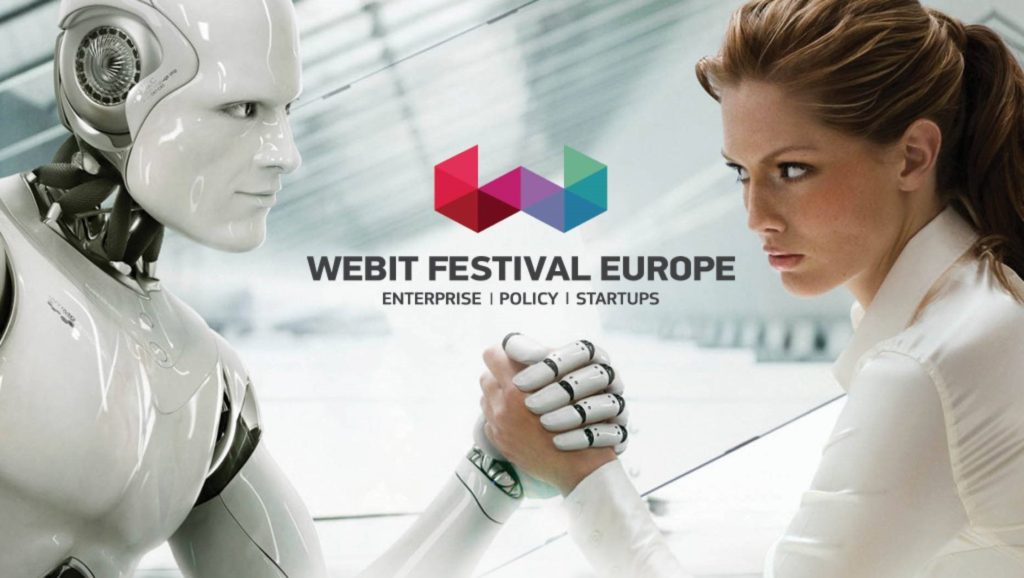 We are all living in a time of exponential change both in our societies and economics. The new industrial revolution and the rise of robots and automation will change dramatically the way we live, communicate and entertain ourselves. But probably the most crucial change will come in our workplace, where we will need a completely new set of skills to stay competitive.
According to the annual Future of Jobs Report, issued by the WEF, by 2020, more than a third of the desired core skill sets of most occupations will be consist of skills that are not yet considered crucial to the job today.
Soon we will all need to make a serious effort to develop our soft skills, such as persuasion, emotional intelligence and the ability to teach others. Experts think that there will be a higher demand for such abilities, than the narrow technical skills.
This, among many other topics, will be discussed during the Innovate! & Plenary Session of this year's Webit.Festival Europe – the largest event for innovations and entrepreneurship in this part of the world.
Students today think that getting a four-year university degree is the only way to become part of a global company such as Google, Apple or Amazon. But business leaders like the CEO of Siemens USA Barbara Humpton and her colleague in Apple Tim Cook are already questioning this old-fashioned career path.
Recently Cook pointed out that the US employment at Apple includes a lot of people who did not have degrees. And the main reason for that is the fact that most of the colleges do not teach the skills business leaders need, such as coding for example.
According to a LinkedIn report, prominent companies do not require that employees have college degrees. The data analysis of the social network identified, tha positions like electronic technicians, mechanical designers and marketing representatives are offered to people with no education but having the required skill set.
The main drivers of this exponential changes in our work requirements are four processes: high-speed mobile internet, Artificial Intelligence, adoption of Big Data analytics and Cloud Technology.
If we want to prevent a catastrophic processes in the society like mass unemployment, business and educational leaders will have to take an active role and help the workers today with re-skilling and up-skilling.
While this process will unfold on a global scale, it will also be a major challenge for the new European Commission that will be appointed after the elections for Members of the European Parliament at the end of May. The new governing body will need to develop a continent-wide strategy for developing its human resource, in order for the continent to stay competitive with new global powers, such as China, who have a more centralized authority.
Come to Webit.Festival Europe and learn about the major steps that European policy makers and corporate leaders will need to take to create a secure job market for us and for the generations to come.
During Innovate! & Plenary Session you will get the chance to listen to top enterprise, science and policy leaders, such as the Serial Entrepreneur Mark Cuban, the Airbus Defense and Space CEO Dirk Hoke, the Senior Parther at McKinsey & Co Paul Willmott, The VP of Amazon Web Services Sandy Carter and VP of Amazon Paul Misener, the EU Commissioner for Digital Economy and Society Mariya Gabriel, the Deputy Director-General of World Trade Organization Yonov Frederick Agah and many others.
Here you can see a full list of the confirmed speakers at Webit.Festival, while here you can get all the information you need about the tickets for the event.