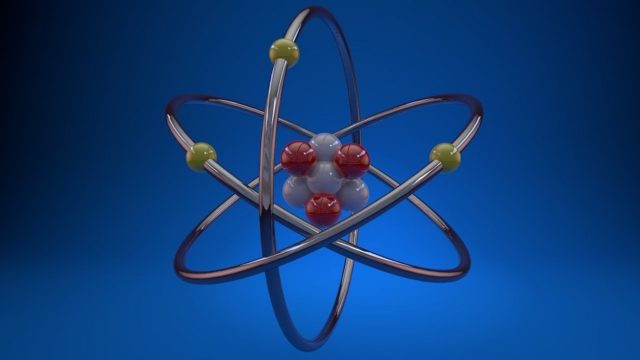 Reducing the size of computer components is a process that never stops surprising us over the past few decades.
But IBM managed to shock even the biggest tech enthusiasts, announcing that it has managed to read and write data into a single atom.
Although the achievement is still far from its practical application, it is a clear evidence that the concept of atomic data storage is more than accomplishable in the near future.
Today's hard drives take about 100 000 atoms to store a single bit of data, but IBM's experiment just showed us how much more we can work to improve the computing and storing processes we know now.
According to the company, when the technology of atom storage is fully developed, the entire Apple music catalog will be stored in a hard drive with the size of a coin.
Тhis has the potential to drastically change the way we see our computing devices. Few years ago we could not imagine that one phone can store hundreds of gigabytes of information, but now this is just one of many remarkable features of the top products on the market.
In the near future our wearable gadgets like smartwatches or rings could carry all our personal data. That kind of advance will be really big for the industry, that is expected to generate 17.6 trillion gigabytes of data by the end of 2017.
In order to store and analyze all that information, enterprises are going to have to increase their spending. IDC predicts that worldwide revenue for big data and business analytics will grew from nearly $122 billion in 2015 to more than $187 billion in 2019. That is a 50% increase over five years.
More than half of that spending will go to services providers, while companies will spend about $55 billion on big data software and $28 billion on hardware in 2019. Sectors like utilities, resource industries, healthcare and banking are likely to see their big data spending rise the fastest, while manufacturing will remain the biggest big data spender overall.
If you want to keep up with the hottest trends in the world of data usage and analytics Webit.Festival is the right place for you. During the Big Data & Cloud Summit, you can listen to top level speakers such as the VP for Cloud and Mobile Technology Strategy at IBM Jonas Jacobi and the CTO of Intel Security for EMEA region Raj Samani.
Here you can see a full list of the confirmed speakers at Webit.Festival, while here you can get all the information you need about the tickets for the event.